sketchPatch schools workshop with the Barbican
As you may know, if you have come here through the sP website, this June/July we have had great fun working with the the wonderful people at the Barbican to deliver sP workshops to the wonderful pupils of City of London Academy Islingtonand Oaklands School in Bethnal Green.

We worked together to create some stunning pieces of interactive visual art, that we then turned into beautiful, unique, wearable art… i.e. badges! (beacuse everybody loves badges!:o)

I worked alongside Ric Carvalho and Julie Freeman to deliver about 25 workshops, to over 200 pupils! It was an intense week, but so worth it!

sP's aim from the start was to provide a fun environment that demystifies code (traditionally kept at the 'back end' of a piece of work), is easily accessible to everyone and allows a platform for collaboration. So the workshop felt like a an opportunity to test that out, and it worked out really well. We used the 'hint?' link from the 'write a sketch' page to quickly introduce the code, it was only an hour long workshop and half was taken up by badge making, but we had enough time to talk about different functions and changing variables, and to get some stunning results. The progress of the pupils, who were mostly newbies, was surprisingly advanced. You can take a look for yourself by visiting their Featured Sketchers page here and following the links to each groups sketches.
The project has inspired us to seek other educational outreach projects, so keep an eye out for future sP fun!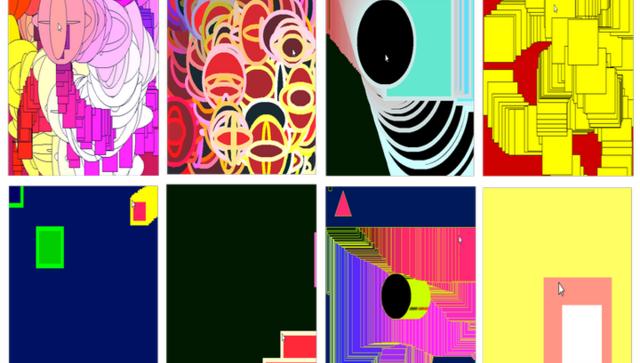 CoLA Islington Arts Fest on sketchPatch.net from Sophie McDonald on Vimeo.